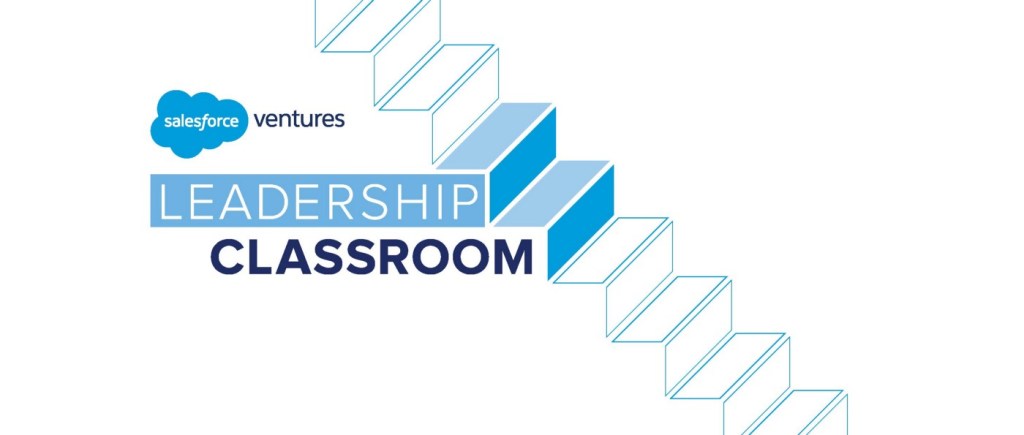 perspectives / Insights
Carry Your Own Torch — and Then Light the Way for Others
At a recent Salesforce Ventures Leadership Classroom event in EMEA, women leaders shared advice with a group of up-and-coming people leaders.
Navigating the workplace as a manager is challenging as it is, and even more so in a year where we all find ourselves interacting through screens. The complexity of that experience is even further compounded when you don't look like, or have a similar background to colleagues or others in the industry. We created the Salesforce Ventures Leadership Classroom to foster an inclusive learning environment and to support and develop the careers of women.
Our Leadership Classroom events are unique in that we aim to bring together top talent at the mid-management level — such as VP or Senior Director — on their journey to executive leadership. Earlier this month, we hosted the first Leadership Classroom event in EMEA after a successful gathering last year in San Francisco, CA. We invited a small group of 35 female leaders from Salesforce Ventures-backed companies to join us and take away strategies to navigate their workplaces, learn from other women in leadership, and develop a career-planning toolset. We thought that some of the leadership lessons will be useful to others and wanted to share a few of our takeaways:
Building a career with patience, while staying hungry
One of our first sessions was a discussion with Angelique de Vries-Schipperijn, EVP of Sales and CEO of Northern Europe for Salesforce. Angelique shared her leadership story and lessons learned; she spent an incredible 24 years building her career at SAP before joining Salesforce in 2019. Building a career inside one company is not very common these days; women, in particular, switch companies more frequently in order to reach a meaningful jump in salary and position in an effort to achieve gender equality in the workplace.
Angelique's career represents the antithesis. Her approach was to stay hungry and ambitious within one organisation, while being patient on the journey to specialisation and having a meaningful impact. She urged everyone to "stay hungry in paradise;" to celebrate our wins, yet continue to look ahead toward the next challenge.
"Keep moving," she told us, "Stay true to yourself, but really keep moving. That means that you're continuing to challenge yourself and learn things. The curious mindset is important."
When is it the right time to consider a switch or ask for more responsibilities? Angelique recommended seeking out mentors who are willing to push you once a position gets too comfortable.
Fitting in while staying true to yourself
Staying true to ourselves in our workplaces and as a leader can be challenging, especially as a woman. Diversity in opinions and backgrounds has been found to be directly linked to business success and performance, nevertheless, many of us feel the need to fit in and hide aspects of our personality, interests, or origins.
Our second speaker, Mandy Hickson, shared some of her experiences as one of the first female pilots to be accepted into the British Royal Air Force. Mandy furthermore spoke about the importance of supporting upcoming female talent to develop and express their own identity and to feel comfortable showing vulnerability.
For Mandy, her experience with her team and being able to rely on them was super important. She gave us her perspective on teams, telling us:
"The one thing that binds all teams is Trust: the formula for trust is credibility, reliability, intimacy, and selflessness."
The importance of mentorship
Having mentorship during one's career was a recurring theme throughout the event, whether by more senior managers, colleagues or another role model. Mentorship and role models played an incredibly important part in Noella Coursaris leadership journey. Today she is the CEO and founder of Malaika, a non-profit organisation that supports the education and wellbeing of young girls in the Democratic Republic of the Congo. We were inspired by her investment in creating the future generation of female leaders and community advocates. Noella encouraged everyone to embrace their power to inspire other female leaders.
"Leadership is about creating a generation of leaders — for the girls to carry their own torch and to become leaders in their own communities and countries," she said.
Our goal is to support the next generation of leaders that are essential to the growth and success of some of the most exciting tech companies around the world. If you are part of the Salesforce Ventures ecosystem and would like to be considered for inclusion in upcoming Leadership Classroom events, we invite you to reach out to us at salesforceventuresevents@salesforce.com.