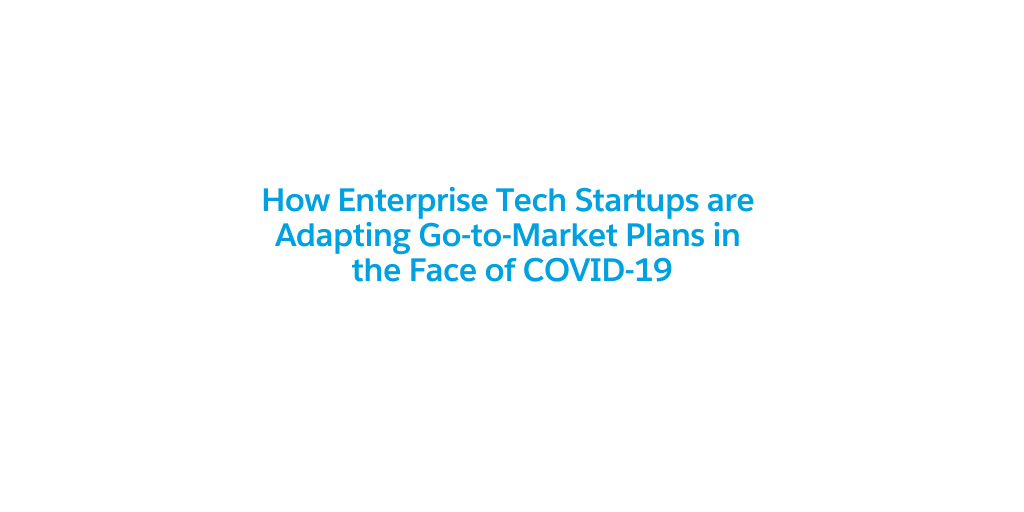 perspectives / Insights
How Enterprise Tech Startups are Adapting Go-to-Market Plans in the Face of COVID-19
Given the economic and business impacts of COVID-19, every company is trying to figure out how best to respond and adjust their business. To help startups benchmark and share best practices, we surveyed our portfolio companies to ask about the state of their business and the changes they're making across their organizations to prepare for both short- and long-term market shifts.
We will share more details from the 66 CEO's who responded and the full survey in the coming days, but meanwhile, we noticed a few important takeaways about sales and go-to-market that we wanted to share now.
Bookings
More than 40% of respondents expect bookings for the year to decrease by 26% or more, while 26% of respondents expect bookings to be flat or up this year. When we asked CEOs what kind of concerns they were hearing from their customers, many reported spending freezes, budget cuts, and a lack of visibility into the future.
Hiring
When asked about hiring, half of the respondents are planning to freeze new hires, while 30% are hiring fewer new people than initially planned, and 16% will need to reduce headcount.
Payment Relief
We asked if companies were implementing any payment deferral programs for customers that couldn't pay due to COVID-19-related economic hardship. Roughly one third said yes; two-thirds said no.
Overall Shift in Sales and GTM Strategy
84% of respondents say they've shifted their sales strategies as a result of the COVID-19 crisis. Below are the most frequent changes mentioned:
Pausing outbound prospecting to conserve resources for lower-risk sales, such as retaining and upselling existing customers, as well as closing near-term opportunities.
Reducing previous time commitment requirements and pricing minimums to help buyers get to "yes" more easily.
Building more efficiency into the collections process.
Focusing sales efforts on industries that are less likely to be negatively impacted by the crisis. The assumptions are that hospitality and travel are unlikely to be spending at this time; respondents mentioned online learning, food and grocery delivery, and governments as potentially safer targets.
In the next few days, we will publish our full report on COVID-19's impact on enterprise technology startups, including our methodology, more data, and resources that can be helpful during this time. Meanwhile, we hope this post is helpful. Stay well.