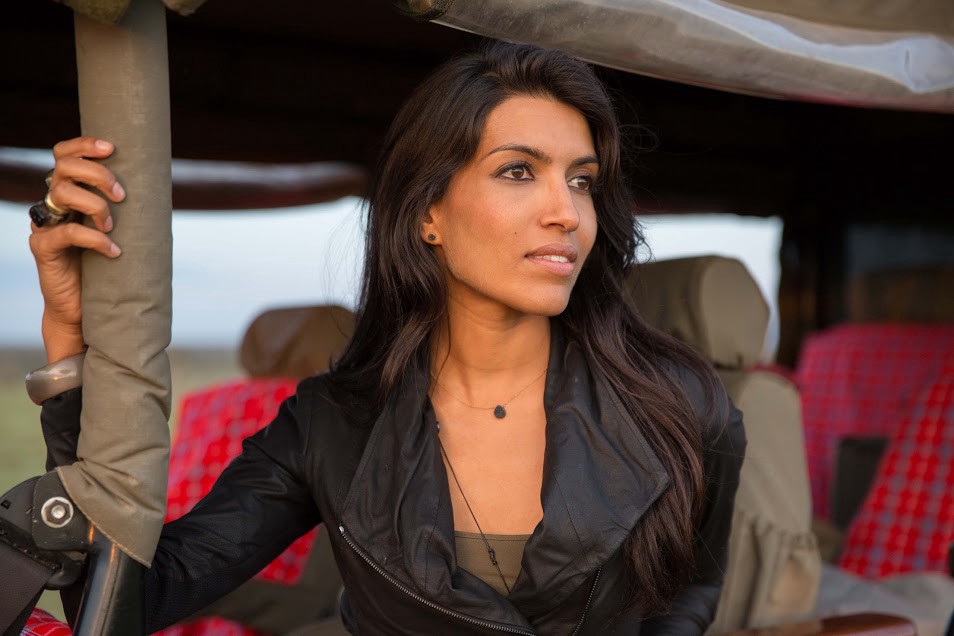 perspectives / Portfolio
Samasource: A Tribute to Leila Janah, and Why We Invested
On Friday, January 24 I received the devastating news that Leila Janah, founder and CEO of Samasource, had died after a brief but hard-fought battle with a rare cancer. In the last week and a half, I've talked with many people who knew Leila, and I've uncovered a common thread of not only grief but also disbelief. For someone who conquered so many odds in her relentless pursuits of equity and empowerment for the world's underserved, it seems impossible that her epithelioid sarcoma would win. But cancer is not the end of Leila's story; in many ways, this story was just beginning, and it will continue. I feel so very fortunate to have played a small part in supporting her mission.
Leila and I both graduated from Harvard in 2004, but in a class of 1,600 people, our lives were one degree removed. It was not until I moved to San Francisco in 2012 for a job with Kiva that our paths began to intersect more directly. At the time both Kiva and Samasource were social enterprise darlings, representing some of the first nonprofit organizations to be tech-enabled, market-based, and mission-driven. Leila had founded Samasource from the incongruity of watching a booming tech scene unfold in Silicon Valley while also observing the untapped potential of the world's underserved who were under- or unemployed. Her idea was simple but bold: recruit youth and women from low-income communities in Kenya and Uganda, train them in data annotation in a 10-day course, and employ them — for a living wage — at Samasource facilities that serve large tech companies and their digital outsourcing needs.
Not everyone understood Leila's vision, however, and she ultimately launched Samasource as a nonprofit because she could not win over traditional venture capital in 2008. In those early years, Leila and her team scraped and scrapped for every dollar donated and every contract won, but over time it became clear that she was onto something. Along with the explosion of AI came a need for secure, high-quality training and model validation data for machine learning applications, and Samasource was uniquely positioned to meet that demand. A decade later, Samasource had served 25% of the Fortune 50, including Google, Microsoft, and Walmart, and the organization had become a profitable non-profit. Importantly, Samasource's growth also fueled meaningful investments in its workforce; Samasource's social impact business model enabled the company to pay a living wage, resulting in higher retention rates and overall worker engagement when compared to the rest of the training data industry.
In 2018 came another turning point for Samasource. The organization had developed an impressive earned revenue stream from an increasingly sophisticated portfolio of work across industries such as autonomous transportation and safety, communications media and entertainment, e-commerce, smart hardware, and biotech. And yet, as a nonprofit, Samasource was resource-constrained. Leila made the decision to transition Samasource to a for-profit model to further invest in and scale the company's AI capabilities while remaining true to its social impact roots. It was time to pound the pavement again, but this time for venture capital.
By this time I had left Kiva to join Salesforce for a new opportunity leading a $50M Impact Fund. Though for years our paths had crossed and our worlds had overlapped, it was an investment opportunity in Samasource's Series A raise that brought us working together closely for the first time. I remember vividly our first conversation about it over coffee because the idea seemed somewhat wild; not only was Leila converting Samasource to a for-profit, but she was also making the previous non-profit a shareholder in the new entity, ensuring that the company's success would be used to fund social enterprises for years to come.
Over the course of due diligence, I grew more and more excited about the Samasource story. Against a backdrop of mega funding rounds for for-profit tech companies, Samasource's growth was remarkable — with limited donor dollars and an overabundance of smarts, grit, and passion, Leila, COO Wendy Gonzales, and their team built a large, profitable, and increasingly specialized business with customers who demanded complex and secure AI services. Samasource had not only become an early market leader in AI but also led the industry in its ethical approach to employment and data sourcing, with a rigorous approach to impact measurement. Studies have shown that three years after leaving Samasource, workers increase their income 4x on average and gain valuable work experience that helps them build a pathway out of poverty. And through the ripple effect of providing its past and present workforce with a living wage, Samasource has positively impacted the lives of over 50,000 people.
For these reasons and others, the Salesforce Ventures Impact Fund ultimately invested in the Series A alongside Ridge Ventures, Social Impact Ventures, Bestseller Foundation, and Bluecrest Limited Capital. This funding propels the breadth of Samasource's technology with more advanced features in the current platform, including building upon current annotation automation capabilities that increase efficiency and quality, and more advanced integration with customers' machine learning models via API.
Over the years Leila earned an impressive array of awards — she was a WEF Young Global Leader, the youngest ever Heinz Award winner, and the accomplished author of the book Give Work — and ran in circles that included tech luminaries, world leaders, and the Pope. On the surface and in photos, her life could look glamorous, even easy. The reality was far different. The life that Leila deliberately chose meant very hard work, with great uncertainty, and a heavyweight that comes with tackling a massive problem. Leila was committed to "giving work," but this required doing the work, day in and day out. The reason she did it, and returned to it every day, was because of her unwavering belief that connecting people to dignified work and paying a living wage had the potential to solve some of the world's most pressing challenges, from reducing poverty to empowering women and mitigating climate change.
Leila was an impressive entrepreneur by any standard, but it was this belief that set her apart. Leila once said, "My biggest hope is that the world reorients itself to the concept of social business. If you're an entrepreneur building a company, it damn well better be a company that does good in the world." With words like these, it is abundantly clear that Leila's story was really just beginning when her life was cut far too short. Her legacy will be powerful, and we at Salesforce are honored and committed to support it.