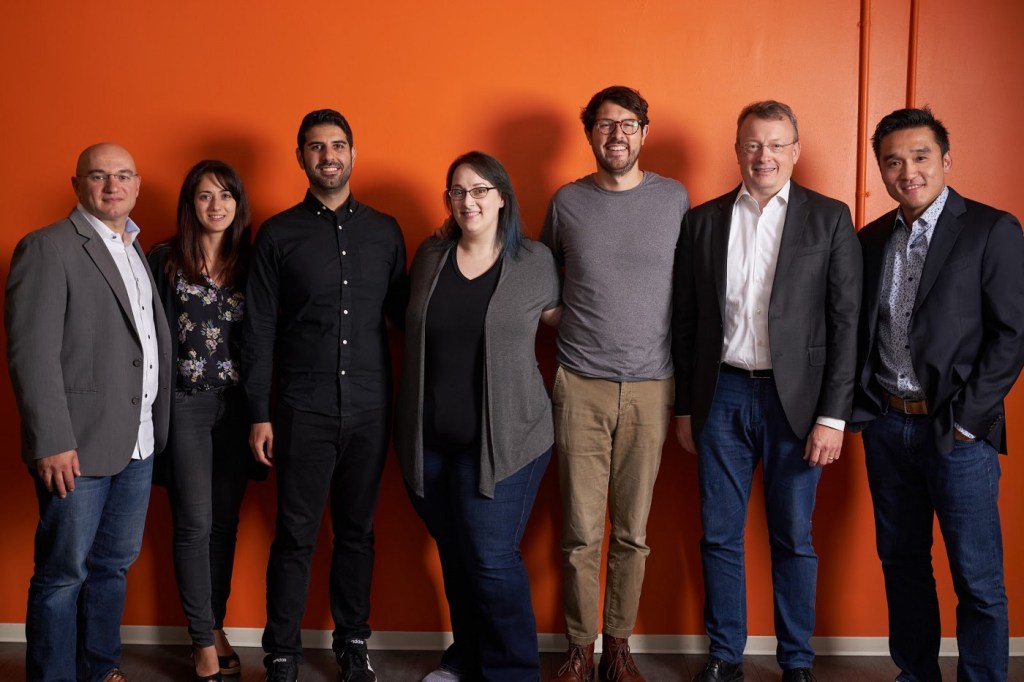 perspectives / Portfolio
Seeing is Believing? More Like Seeing is Buying.
Why Salesforce Ventures just invested in the Threekit Series A.
The online retail wars are getting fiercer as consumers continue to raise their expectations. In 2016, online shoppers expected three images of every product they considered in a mobile or online store. Today, just three years later, they expect eight images per product. In a recent survey, 83 percent of online buyers said images were the most influential factor in their purchase decision — even higher than star ratings and comparison charts. And nearly three-quarters of customers say experience is an important factor in their buying decisions — even more important than price or quality.
When consumers get used to a higher-level experience, retailers usually brace themselves to blow their budgets, and those with deeper pockets win at the expense of everyone else. But when an emerging technology comes along that can deliver a better experience for far less work at a drastically reduced cost, the whole industry leaps forward.
So when we saw what Threekit was doing for retailers, we jumped at the chance to invest. I'm happy to announce Salesforce Ventures has joined our friends at Shasta Ventures in a $20 million Series A for Threekit.
Customized Experiences for Every Shopper
Threekit is a product visualization software platform that makes it possible for customers to view items online in any configuration (fabric, material, color, shape, etc.) with picture-perfect quality. Historically, this could only be done via professional photography in a studio, which can easily cost tens of millions of dollars when you're shooting a large catalogue of items such as clothes or furniture.
The results are stunning: Threekit has boosted conversion rates online by ~40%, reduced returns by ~80% and decreased photography costs by up to ~90%. For Crate & Barrel, Threekit rendered ~3 million photos in 3D so they could create a more immersive and satisfying shopping experience. For office furniture company SteelCase, Threekit was able to replace half a dozen different software tools to render and manage their 3D information.
Technology Built for Marketing and Sales Teams
The technology behind this innovation is equally as impressive as the results. Threekit has pushed the boundaries of 3D to make it quick and easy to put a vast catalogue of items into its customizable visualization engine. Previous 3D modeling programs were too expensive to use at scale and required teams of people trained in how to use these complex tools. But Threekit is so easy and collaborative that creative and merchandising teams can quickly get started.
While there are other 3D modeling tools on the market, they don't have the same flexibility and ability to slide into existing workflows — this is often one of the hardest things to solve in enterprise software and one of the biggest barriers to mass adoption.
There are three main components to Threekit: A visual configurator, or interactive sales tool, that uses live 3D models to visualize product layouts and components, making it possible for sales reps or consumers to easily configure custom designs; a virtual photographer, which creates photo-realistic images of customer's products using 3D modeling and visual effects; and augmented reality, an application that allows sales teams to project AR images of products on a smartphone to help customers imagine how their products will look in real life (picture that leather jacket on your body, or that sectional in your family room).
We feel privileged to work with the team at Threekit, including its founder, visual effects expert Ben Houston, and Godard Abel and Joachim Klein, who previously led SteelBrick, a quote-to-cash company Salesforce acquired in 2015.
At Salesforce Ventures, we're always looking for ways to improve the customer experience for sales, marketing, service, and commerce. If you're working on something that has the promise of Threekit and the potential to scale, we'd like to hear from you.