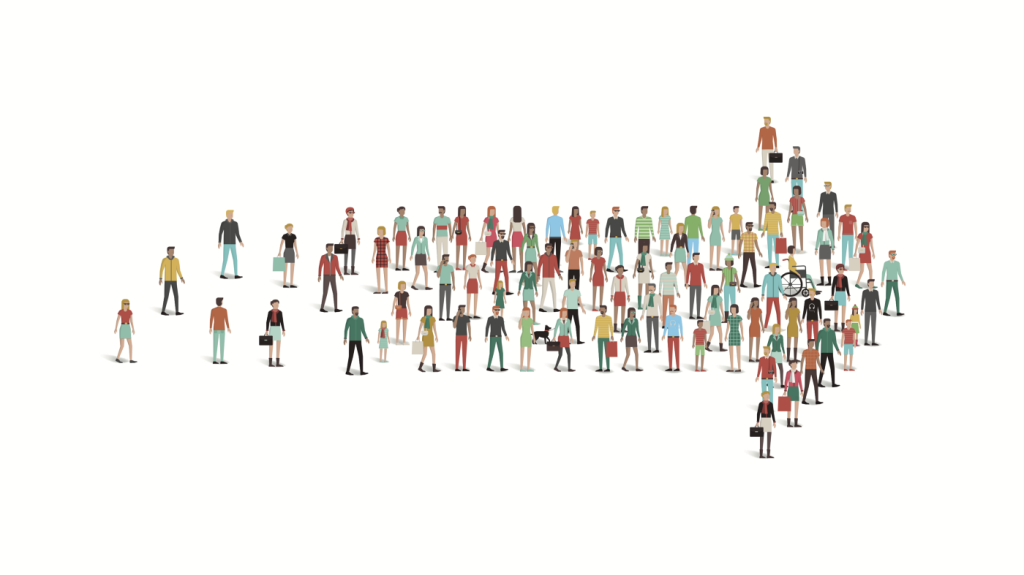 perspectives / Insights
Signs of Resilience: Three Takeaways for Enterprise SaaS
Key Takeaway: The more profoundly you understand what your customers are going through, the more you can help them solve their problems.
As we come to terms with the profound impact COVID-19 is having on our personal and professional lives, people and businesses everywhere are balancing their short-term need to stabilize with their long-term plans for growth.
We surveyed Salesforce Ventures portfolio companies to get a sense of how companies are adapting to the rapidly changing environment and to share some best practices. (You can see the full survey results here.) Recently, I was fortunate to share a virtual stage at SaaStr Bridging the Gap with Adnan Chaudhry, SVP Commercial Sales at Salesforce. We discussed some of the ways SaaS companies large and small are shifting their sales and go-to-market strategies to meet the times.
While we are all still working our way through a very difficult period, we are seeing encouraging signs of the resiliency of enterprise SaaS.
1) Companies are managing churn
Most of the companies we surveyed expect to see some increase in churn. While no amount of churn is good, respondents expect it to increase to a manageable level: Only 12%* of respondents said they think churn will increase by 11% or more this year.
One way to keep churn numbers in check is to provide existing customers with some financial flexibility. More than a third of our survey respondents said they have offered payment deferrals to customers to help them stay afloat and keep them committed for the long term.
Adnan suggested another approach to keeping existing customers happy: Get creative about pivoting your solution set. Consider sweetening the pot by providing access to extra functionality along with your base product for a limited time.
Finally, focus on deep listening, empathy, and flexibility. Your customers, like everyone else, are likely experiencing some level of financial pain and concerns about the future, as well as new execution and productivity challenges. You might discover new opportunities to reshape your product or service to meet their needs, and you'll build a more meaningful, resilient, long-term connection.
Key Takeaway: The more profoundly you understand what your customers are going through, the more you can help them solve their problems.
2) New opportunities are breaking through
One of the best pieces of news we saw in our survey: Nearly three-quarters of respondents said they are seeing entirely new revenue opportunities that previously did not exist.
While most companies are still in the initial phase of the COVID-19 cycle, aiming to stabilize their companies and manage the effects of the crisis, they are focused on surrounding existing customers to see how they're doing and finding ways to help them bridge through this time. Additional areas they are tackling are investing in their teams, recalibrating operations, and requalifying customers. We are encouraged to see a number of companies are also beginning to identify new opportunities.
In our survey, 84% of respondents said they are shifting their sales strategy and more than half said that they will focus on upselling and expansion. Sales teams are working very closely with account management and customer success teams to quickly identify opportunities that are already in hand.
As far as new accounts, sales teams are prioritizing near-term prospects. Companies are exploring how to meet prospects where they are, including adjustments such as reducing minimum order size and adding additional services.
Sales, customer success, and account management teams are becoming more nimble, more adept at identifying new opportunities and innovating on the traditional sales motion.
Key takeaway: Even amidst economic contraction, areas of growth are emerging.
3) Companies need technology that can help them quickly respond to the changing environment
In recent weeks we have seen the acceleration of tools that allow remote communication, online shopping, collaboration, and more. We are also starting to see second-order effects appear as every industry is being impacted. As supply chains get disrupted, companies are having to rapidly ramp up new suppliers and manufacturers.
Nine out of ten CEOs we surveyed said COVID-19 is accelerating digital transformation and will create a tailwind for their business. More immediately, we are seeing increased demand for technology that solves new problems, such as the need to rapidly pivot to new production methods and supply chains, as well as old problems that are suddenly more urgent, such as solutions that empower distributed workforces.
The pace of change is dizzying. Business processes that used to take months now need to happen in days or weeks. Entire industries are being upended, leading to previously unimagined outcomes, such as the need to spin up and serve new customer bases overnight.
Key takeaway: Digital transformation is helping enterprises become more nimble in an effort to respond quickly to the new environment.
None of us knows how long this will last. But we do know that eventually, this crisis will begin to abate, and when that happens, companies want to be poised for growth. To learn more about how enterprise SaaS CEOs are managing during this time, you can access our complete survey results here, and watch a recording of the Sales & GTM Strategies in Uncertain Times presentation here. Be well.
*Note: Data in our SaaStr presentation varies slightly from our full survey data due to additional survey responses.