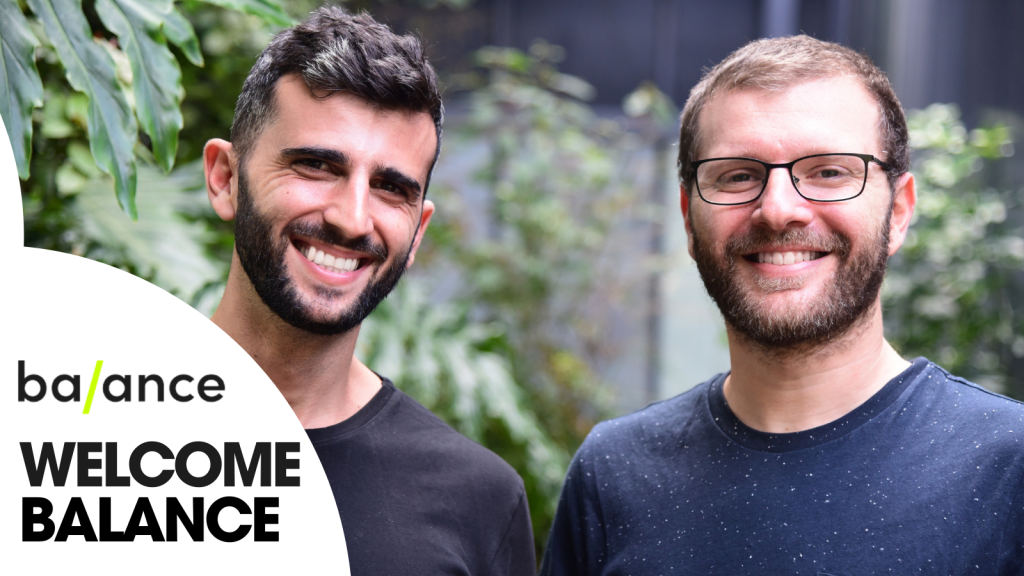 perspectives / Portfolio
Welcome, Balance!
Our investment in Balance, a B2B ecommerce payment platform built for marketplaces and sellers.
The Problem
We've all experienced the magic of the easy eCommerce purchase experience – whether that's guilty pleasures bought off Instagram or buying your basics on Amazon.
But if you're a business, the experience remains totally different, even in 2022. Say you're buying industrial chemicals or restaurant supplies, what is your experience like? Answer: phone calls back and forth with suppliers, handling invoices, dealing with wonky ACH transfers or giving credit card details over the phone and sometimes even a fax machine gets involved!
Further complicating matters, businesses are looking to buy from their suppliers on "net terms" – i.e., telling the supplier: "I'm a creditworthy business – you can trust me and we'll settle the invoice in 30 to 90 days." In fact, 70% of B2B transactions are done on net terms. But offering net terms means the supplier must understand the credit risk of the buyer and only collects the cash later. This burdens suppliers with the processes of underwriting credit risk and chasing collections, all while tying up their cash in working capital. Balance is solving the complexity of the B2B payment experience – bringing Stripe-like simplicity to B2B trade.
What's Changing Now?
The B2B commerce market is over $120 trillion, ~5x the size of the B2C market. Yet it is far less digitized with only ~7% of B2B sales done through eCommerce vs. ~19% of B2C sales. This is changing now for three reasons:
the pandemic forced B2B buyers and sellers to use digital channels because they could not physically sell in-person, e.g. trade shows
B2B sellers realized that they can make big efficiency gains by offering digital, self-service ways to buy, reducing overhead tied up in manual, paper-based processes
the rise of e-commerce in retail trade is seeping into the B2B mentality.
Thanks to these changes, McKinsey finds that now B2B sellers are offering ecommerce buying channels more frequently than in-person selling for the first time.
Alongside the changing habits in B2B trade, we are seeing the rise of B2B marketplaces with their sales growing over 130% in 2021 to $56B. Marketplaces have emerged as a more efficient way to match buyer and seller demand.
Serving this rising landscape of digital B2B commerce and marketplaces, while catering to the complexity of B2B trade, demands new infrastructure. That's where Balance's solution for B2B payments comes in.
Balance's Solution
Balance offers an end-to-end platform for B2B payments with a modern, API-first approach. This caters to all the particularities of B2B payments, including cards, wires, ACH, checks, installment and milestone-based payments. Importantly, Balance has a fully integrated net terms offering that allows businesses of all sizes to get paid upfront while offering 30-90 day terms to their customers – instantly. This is underpinned by a robust credit underwriting approach that best suits the counterparties of each client or marketplace.
Importantly, with Balance's best-in-class, developer-friendly API infrastructure, it's as easy to implement Balance into an eCommerce experience or B2B marketplace as it is with Stripe.
Why We're Backing Balance
We are excited about the size of the opportunity, the secular tailwinds, the quality of the product, but most importantly, the Balance team. Bar and Yoni, Balance's co-founders are driven but humble, kind leaders. They met while working together at PayPal and have deep expertise in payments, risk and data. We believe they are building an attractive organization with a compelling vision of the future of B2B trade. In fact, one customer told us that if they had a friend looking for a job in fintech, he'd recommend they go work for Balance – quite an endorsement.
Balance is emerging as a market leader in B2B payments, winning praise from dozens of blue-chip clients and on track to process hundreds of millions in payment volumes in less than a year from launch.
Our support of Balance aligns with Salesforce Ventures' belief in the ongoing modernisation of payments infrastructure, alongside our investments in Modern Treasury, Stripe, Flutterwave, GoCardless, Razorpay and more. Further, we are backers of the enablers of the rise of eCommerce such as Vercel, Contentful, Bringg, Stord and Forter, and we believe Balance is bringing the same innovation to B2B commerce.
What's Ahead?
We are just at the beginning of the digitization of the huge B2B trade market. And we believe that a dedicated payments infrastructure, that brings consumer-grade experience to B2B commerce and is tailored to the specific needs of B2B trade, is needed to power this change. Balance is the stand-out leader in this space on team, product and traction. We're excited to support the next phase of their journey.
We hope you will join us in welcoming Balance to Salesforce Ventures!