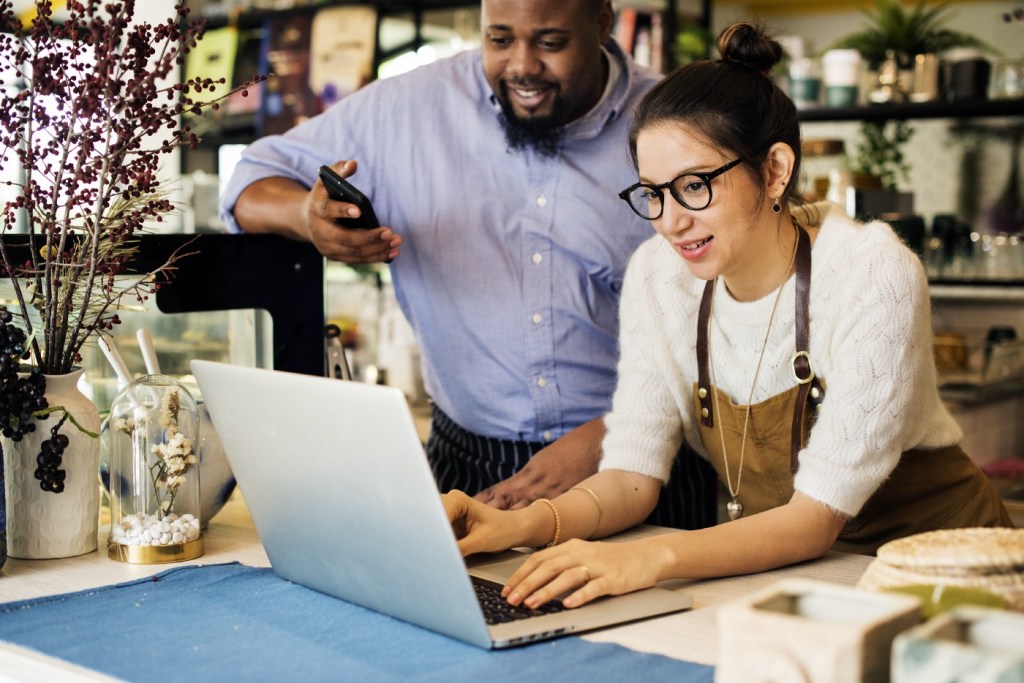 perspectives / Portfolio
Ureeka Empowers Minority-Owned Businesses to Accelerate COVID-19 Recovery
As SMBs experience uncertainty during the COVID-19 shutdowns and reopening phases, many business owners and entrepreneurs are seeking support to adjust their business strategies — building new customer experiences, offering more relevant products and services, and making it easier and safer to do business. This crisis disproportionately affects the 1.1 million minority-owned small businesses in the U.S. that employ more than 8.7 million workers and generate more than $1 trillion in output annually.
Investment in underrepresented business owners is integral to a viable economic recovery — immediate relief in the form of grants, loans, access to legal advice, and professional assistance could help underrepresented small business owners respond to the pandemic and protect their employees.
Removing systemic and geographical barriers for entrepreneurs
That's where Ureeka can help. Established in 2018, the Ureeka platform connects and strengthens a community of entrepreneurs, mentors, coaches, corporate partners, and investors to help small businesses grow. "We remove systemic and geographical barriers for entrepreneurs because access isn't just for the insiders," says Ureeka Co-Founder Melissa Bradley.
Ureeka's coaching programs are a new kind of methodology that drives impact within the first interaction. Entrepreneurs get connected with someone the second they enter the community and can work with a coach to build a plan that works for their unique business. This empowers sustainable and ongoing success.
Bradley has a track record of accelerating entrepreneurs from high potential to high growth. She began as an entrepreneur herself, who faced significant challenges with finding investors and a community to support her. As a Black woman, the statistics are not in her favor. This sparked her foray into helping youth entrepreneurs of color, and she launched 1863 Ventures to support and enable new wealth by and for entrepreneurs of color.
Supporting the economy and providing immediate relief for SMBs through grants
Bradley and the Ureeka team saw a huge gap — and opportunity — amid the impacts of COVID-19. In just three months, Ureeka's community membership grew over 30% as diverse entrepreneurs sought guidance on how best to run their businesses in the current economy. Ureeka also administered more than $100M in grants to 15,000 small businesses, nationwide through partnerships such as the Salesforce Care Small Business Grants and WeWork's grants for Black-owned businesses. Grant recipients across all programs were 52% women and 60% underrepresented entrepreneurs (Black, Latinx, Asian, American Indian, Native Hawaiian or Pacific Islander), spanning industries such as professional services, manufacturing, restaurants & hospitality, retail & consumer goods.
We feel privileged to work with Melissa Bradley, her co-founders Dave Jakubowski and Rob Gatto, and the rest of the team at Ureeka. As part of the Salesforce Ventures Impact Fund, we're always looking for ways to support businesses that are using their platforms for change. If you're working on something that positively impacts people or the planet, we'd like to hear from you.