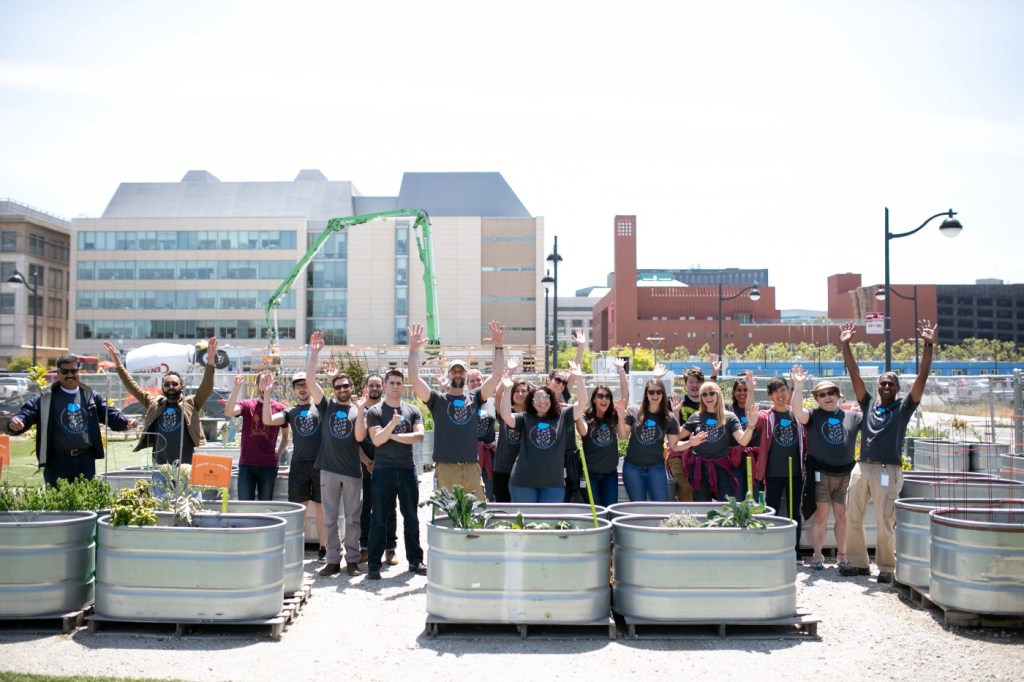 perspectives / Giving Back
How to Reach Out and Help Those in Need: Virtual Volunteer Opportunities
Even though we can't all get together in person right now, we can still pitch in to support our communities.
A New Reality for Giving Back
As we are all currently facing the impacts of COVID-19 — and likely for some time to come — we know that many of us feel want to do more to give back to individuals, communities, and organizations which aim to help people in times of need. While we are staying home to flatten the curve and support our at-risk community members, first responders, and frontline workers, we can feel so distant from the people who face the greatest need.
In addition to individuals who need more support than ever, many nonprofit organizations are facing new challenges due to the virus, whether they are serving on the front lines of the crisis, or scrapping together limited resources to continue the important work their constituents rely on.
How You Can Help
We know many of you are already stretched thin — caring for family members, juggling work, and kids at home — but some of you are discovering that you have more time on your hands and want to find ways to volunteer while staying at home.
Whether you are looking for new ways to support small businesses near you or interested in mentoring kids, there are many ways you can help — even under quarantine.
When we help others, it gives us all a feeling of hope and optimism that we will get through this, together. How much time do you have to give back this week? We've compiled some ways you can help and are also sharing some here:
Remote Volunteer Opportunities
It only takes 2 minutes — 1 hour to give back:
Donate: to your favorite organizations
Support your local businesses: order takeout, buy a gift card and tip generously if you have the means. Frontline Foods, Help Main Street, and Dining at a Distance are a few resources.
Offer to share your skillset: reach out to a local business to see if they need help transforming their website, rethinking their marketing, understanding the Stimulus bill, pricing strategy, etc.
Help with Covid: New or established projects helping with the COVID-19 crisis that need help.
CatchaFire: CatchaFire is a community of individuals seeking to support and strengthen the social good sector. They do this by matching professionals who want to donate their time and talent with nonprofits who need those skills.
Operation Gratitude: Operation Gratitude provides civilians anywhere in America with a way to say "Thank You" to the men and women who serve our country.
Have 2+ hours to give back?
A longer-term commitment:
Crisis Text Line: Crisis Text Line is free, 24/7 support for those in crisis. Individuals are able to text 741741 from anywhere in the US to text with a trained Crisis Counselor. Crisis Text Line trains volunteers to support people in crisis.
American Red Cross Chat: When disaster strikes, Digital Volunteers assist the Social Engagement team in 4-hour shifts by monitoring online conversations, sharing updates through their own social channels, and offering a compassionate voice to people who have been impacted.
Empower Work: Empower Work is a non-profit that envisions a world where everyone can thrive and bring their authentic selves to work. Via text, trained volunteers help individuals navigate difficult work situations and environments.
Foster a pet: reach out to your local animal shelter to see how you may be able to help.
For healthy individuals, here are a couple of other ways you can support:
No action is too small, and every donation of our time and money makes a difference. If you know of another group that has opportunities for virtual volunteers, we hope you will reach out to us at salesforceventuresevents@salesforce.com and share your ideas.
Stay safe and healthy.
—
At Salesforce Ventures, we have always believed our greatest strength comes from the people who form our community, whether that's family, friends, teammates, partners, customers, or neighbors. Especially in this challenging time, we feel a deep desire and sense of responsibility to stay connected with you all. We plan to continue to think of new ways to reach out and share helpful resources and information.