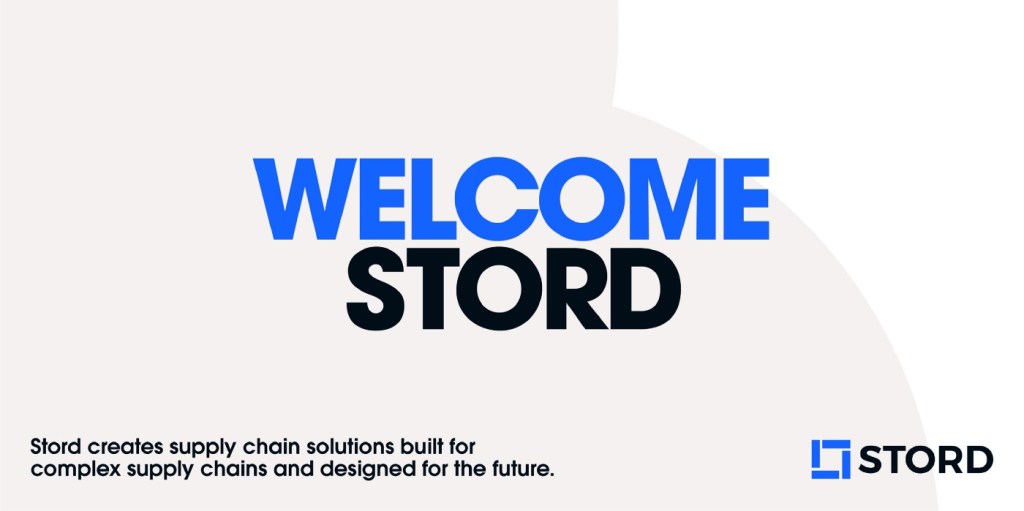 perspectives / Portfolio
STORD Delivers the Goods
Our investment in STORD, a cloud-based platform that helps bring visibility and resilience to corporate supply chains.
For six stressful days, the world held its breath as engineers and other workers tried to free a beached container ship longer than the Eiffel tower is tall — and the tens of billions of dollars worth of goods idling behind it — from the banks of the Suez Canal. This came, of course, after a frustrating year of costly, unpredictable production and distribution delays due to COVID-19 closures and travel restrictions.
It's fair to say that, for too long, we've taken for granted the health and flexibility of our fragile global supply chain. And, we're overtaxing it: The hyper-competitive pace of Amazon, Walmart and other online retailing giants have set nearly impossible expectations; suddenly everyone wants everything overnight — and not just consumers. Enterprises used to accept shipments a few weeks after ordering; now many of them are demanding delivery in just a few days.
Keeping track of all the moving parts of an enterprise's far-flung supply chain, as well as making real-time adjustments in a fast-paced, global economy, is impossible without coordination and technology. That is why we are so enthusiastic about our investment in STORD, a logistics network and cloud-based supply chain for companies such as Dollar General, Schneider Electric and Tyson Foods. Salesforce Ventures joined BOND, Lineage Logistics and Founders Fund in a $65 million Series C round.
Driven by competitive necessity, companies are racing to figure out how to get their product from point A, their warehouse, to point Z, the customer — with Amazon Prime-like agility and speed. Along the way, they need to update their inventory records, determine the product's location and timeline, make sure to invoice the customer at the right time, and so much more. This complex spider web of connections requires wrangling dozens of Warehouse Management Systems (WMS) from multiple third-party logistics providers, and often Order Management Systems (OMS), Transportation Management Systems (TMS) and Enterprise Resource Planning (ERPs) systems, to name a few. Given this, not surprisingly, the global supply chain management market is expected to more than double in size this decade, to over $37 billion in 2027, according to Statista.
Each step across the supply chain requires yet another software program, most of which don't communicate with one another. In fact, in many cases, corporations have to hire people to pull data manually from one software system and match it up with another. STORD founder and CEO, Sean Henry, had first-hand experience in the fragmented auto parts industry and knew the problem well. He had a vision: to build the cloud and network infrastructure of physical distribution.
STORD integrates corporations' internal warehousing, fulfillment and inventory software, as well as whatever software their third-party providers use for managing shipping and distribution. The company collects, normalizes and stores data, in order to provide a single view of a corporations' distribution network through one software platform. Now, each STORD customer can have full visibility into its entire supply chain, from what's on the shelf in its warehouse, to seeing a specific item in transit all the way through to the last mile of delivery.
With more control over their supply chain, STORD customers save time and money, but, more importantly, they are equipped with tools needed to compete in a hyper-competitive, omni-channel market with next-gen expectations.
Please join us in welcoming STORD to the Salesforce Ventures portfolio!